---
Morro Bay Harbor Live Cam
Baywood-Los Osos is an unincorporated community in western San Luis Obispo County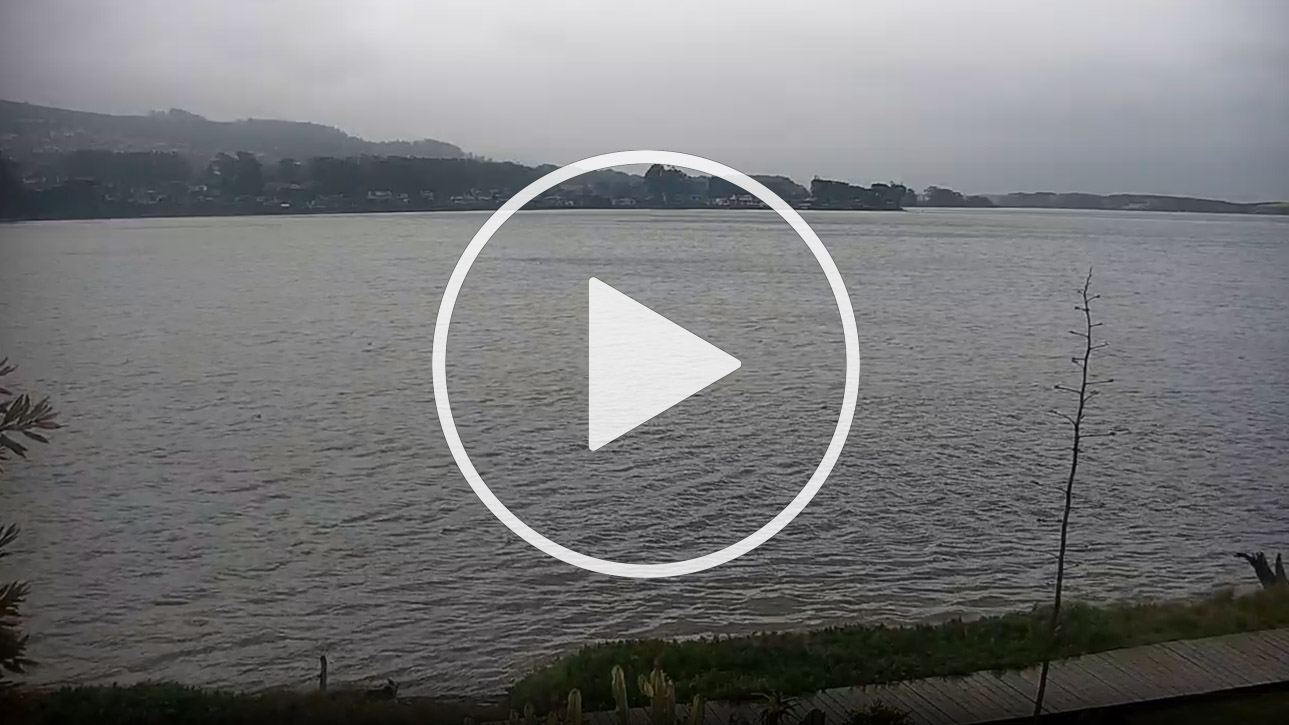 ---
Advertisement
---
Hosted by:
Back Bay Inn
1391 2nd St. - Morro Bay
Los Osos - Baywood Park
California 93402 - United States
(805) 528-1233
http://www.backbayinn.com/
---
The longest street of the city runs from Acacia on the south to Zanzibar on the north. It begins at Morro Bay State Park and goes to Morro Strand State Beach. The back-bay or estuary is a nursery for eighty percent of the sea life along the Central Coast. This is also a bird sanctuary, so bring binoculars to enjoy the variety of bird species.
The Museum of Natural History and the Heron Rookery, located within the State Park, are worth the time to visit. No one is allowed inside the rookery, but from the edge you can see the adult and nestling Great Blue Herons among the eucalyptus trees. If you visit between October and March, look for the Monarch butterflies that also nest in these trees.
At the north end of Main Street, across Hwy 1, is located the Morro Strand State Beach featuring tent and R.V. campsites on the ocean. Piped drinking water and modern restrooms are nearby and the beach front offers a splendid view of the other side of "The Rock".
Between the two state parks, Main Street winds past South St. to the downtown area where you will find antique shops, art galleries, restaurants, professional offices, and the Morro Bay Art Association Gallery.A two block detour to the right will lead you to Monte Young Park and tennis courts.
North on Main St. you will encounter Hwy 41, the link to Atascadero and Hwy 101. A left turn will lead you to Morro Bay High School, the skating rink, and Lila Kelser Park, a pleasant place to relax with barbeque pit, play equipment, softball field and plenty of tables for a picnic lunch. If you choose to drive north on Main St., you will pass more restaurants, markets, specialty shops and a small shopping center.
Between Morro Bay Blvd. and Main St. and paralleling Hwy 1 are the two largest shopping centers. Groceries, clothing, drug stores, variety stores, and many shops of special interest are available. At the northern end of this street, entering Main St., there is a boat building, home furnishing stores, garages, and a veterinary clinic. Quintana Rd. has a diverse interestfor both residents and visitors.
The Embarcadero offers something for everyone. Entertainment, a fine meal, quality shopping, jewelry, fine clothing, books, art galleries, carriage rides, gifts, kayak and canoe rentals, the Yacht Club, cocktails, children's toys and clothing, specialy stores, relaxing hours, education and a chance to visit a thriving commercial harbor.
Morro Bay's Peregrine Falcon
The peregrine falcon is among the most famous and admired birds of prey. It is also one of the swiftest. It has been clocked at 175 in a dive.
Because of its speed, agility and ability to be trained, the peregrine has been highly prized in the sport of falconry. In Europe, in the middle ages, the peregrine was flown by royalty. The peregrine is a strikingly beautiful bird. It is regal and fierce in appearance. Long, pointed wings and tail easily separate it from all other hawks, except falcons, from which it differs in size. A male falcon is called a triecel. The famale is called a falcon. It wants live game and prefers to catch it on the wing. It is swift enough to overtake the fastest flying bird.
Peregrine falcons prefer to nest on a ledge or in potholes in cliff walls or on high promontories in remote areas. Nesting sites are known as aeries. At one time in the mid 1930's, it was estimated that there were 1,000 nesting pairs in the United States and Southern Canada. Now, in all the United States, outside of Alaska, there are perhaps 50 pairs that mate, lay eggs, hatch and fledge their young each year.
The State Fish and Game Commission placed the American peregrine falcon on the endangered species list in 1973, and designated Morro Rock as an ecological reserve for protection of a peregrine falcon eyrie. Access to the rock is prohibited and persons trespassing on the reserve are cited.
As a result of environmental contamination, the falcons are no longer able to produce eggshells thick and durable enough to protect a growing embryo. They are now dependent on man's help to raise their young. For the past several years the Peregrine Fund at Cornell University in Ithica, New York has provided Morro Rock nestlings, which the adult falcons raise as their own.
There is nothing in the world quite like a peregrine. The power and grace of its flight has enthralled man for centuries. It represents nature in its highest state of perfection. We owe it to our children not to let the peregrine falcon become a casualty and be forever lost in the mad rush for progress.