---
Crantock Beach Live Cam
Directly to the South West Coast Footpath and on to the wide sands of Crantock beach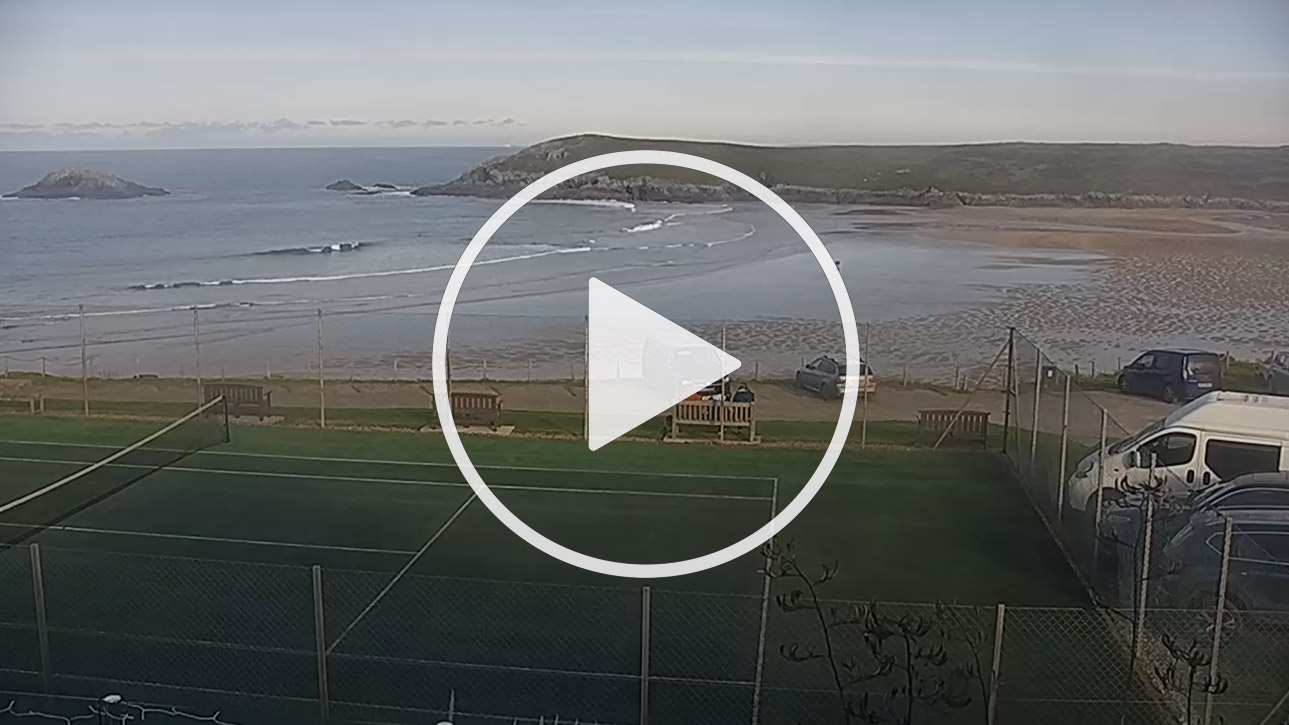 ---
Advertisement
---
Hosted by:
Crantock Bay Hotel
Crantock Bay Apartments - Crantock
Cornwall TR8 5SE - United Kingdom
01637 830229
https://www.crantockbay.co.uk/
---
A very special place, all year round
From the moment you arrive we will do our very best to ensure that you have a happy stay. Most of our staff have worked with us for many years and we have been accredited with the National Investors in People Award. Indeed, we are well known for our friendly and helpful service.
For sheer diversity of landscape this part of the North Cornwall coast is hard to beat. Rocky headlands, sandy surfing beaches, enormous sand dunes, wooded creeks and a notable tidal estuary where countless wading birds feed, are all found in this relatively small area.
No part of Cornwall is more than an hour's drive from the hotel, and with such a range of beautiful scenery, historic houses, gardens and antiquities from which to choose. Crantock Bay must be the ideal spot for your family holiday or off-season break.