---
Spokane Live Cam
Located at Riverfront Park's Numerica Skate Ribbon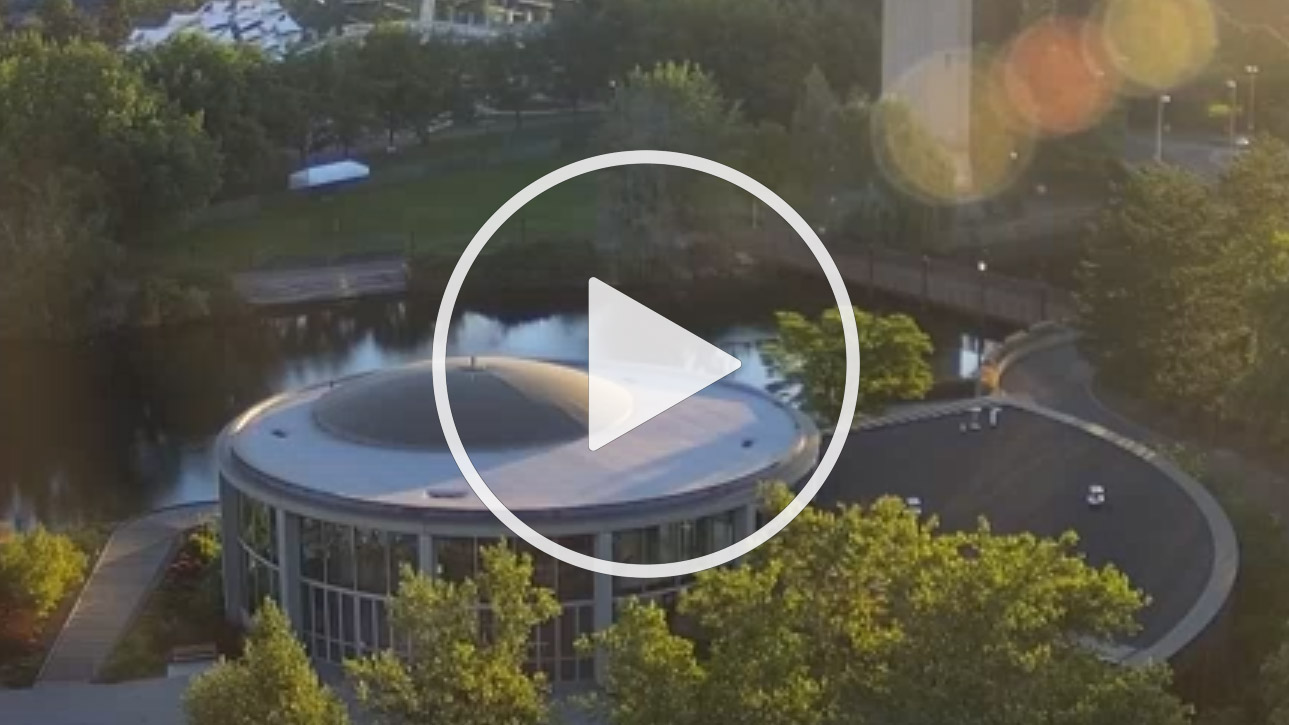 ---
Advertisement
---
From I-90: Take the Maple Street exit. Go north on Maple to Northwest Blvd. Turn left on Northwest Blvd and follow to Wellesley. Turn left on Wellesly and stadium is on right hand side.
Many residents consider Spokane an ideal place to raise a family. Quiet neighborhoods, tree-lined boulevards and year-round recreation provide a quality of life that is unmatched. Spokane is also recognized as the financial and economic hub of the Inland Northwest. From 1984 to 1993, employment growth, home prices and sales, construction spending, population, household income levels, payrolls and revenues to city and county governments hit a new high levels. As a county seat, Spokane serves as a hub for for business, retail and financial services, and is the major health care provider to a 36-county region encompassing parts of Montana, Oregon, Idaho, British Columbia, Alberta, as well as Washington. This Inland Northwest region expands across 80,000 square miles and is home to nearly two million residents who live, work and enjoy this recreational paradise.
Spokane International has experienced historic levels of growth and development. Total passengers traveling through International has grown by over 100% since December of 1991 with 180 daily operations. Aviation Week and Space Technology has predicted our growth in total passengers will expand by an additional 40 percent by the year 2000. Air Cargo has surged from 20,059 tons shipped in 1990 to over 48,000 tons in 1996. Over three million people and nearly 100 million pounds freight have discovered that Spokane and the Inland Northwest are a great place to land.
With non-stop service to Minneapolis-St. Paul, Chicago, Denver, Oakland, Salt Lake City, San Francisco, and, over 30 combined daily connections to Portland and Seattle, the Spokane community is only one stop from connecting to anywhere in United States or the World.
Spokane International is 8 miles West of downtown Spokane and 30 mile West of Coeur d'Alene, Idaho. Drive West bound on Interstate 90 and at the top of the "Sunset Hill" take exit 277 (Spokane International Airport, Wenatchee, Highway 2). Stay in the right lane and take the next exit which turns to your right. It is clearly marked "Spokane Airport."
The Spokane Valley is an exciting, growing, dynamic community that offers businesses the necessities that help insure success, while the exceptional education and medical facilities combine with beautiful parks and recreational opportunities to draw new residents and satisfy the old.
To The Spokane Valley
The Spokane Valley, 120 square miles nestled between mountains, the City of Spokane, and the State of Idaho is a study in diversity. The Valley is an exciting, growing, dynamic community that offers businesses the necessities that help ensure success. Yet, the rural flavor attracts residents and visitors alike. The region is now home to over 95,000 people, with common goals of economic prosperity and lasting protection of their special quality of life. Small communities like Greenacres, Millwood, Veradale and Otis Orchards add their own unique colors to the Spokane Valley palette.
Hundreds of new businesses have opened their doors in the Spokane Valley in recent years. Major industries are expanding, renovating and constructing new facilities. New business parks and professional buildings are being constructed, providing attractive facilities for new or expanding companies and professionals.
New neighborhood shopping centers are being built throughout the Valley, dramatically increasing the number of small businesses that prosper here. Still, after all the development and change, the Valley continues to attract new residents into its ever-expanding residential areas. The exceptional educational and medical facilities, combined with beautiful parks and excellent recreational opportunities, continue to draw people to its environs.
In The Spokane Valley
Business and industrial development continues to play an important and vital role in the Spokane Valley's growth and prosperity in the years ahead. Business and government leaders are working together to encourage planned growth in the economic sector. Over the past few years, Valley residents have witnessed a well-planned growth and expansion that has brought hundreds of new businesses into the community. While expansion in the wholesale, retail, and service industries is important, the area has shown phenomenal growth in manufacturing facilities. Kaiser Aluminum, Telect, Key Tronic and Northern Technologies are a sampling of the manufacturing companies who are at home in the Valley.
Maintaining a balanced growth, while not neglecting other factors important to maintaining a high quality of life, is a primary goal of the Spokane Valley Chamber of Commerce and local government officials. Even with the record growth of the past few years, space is still available for expansion in office space, retail buildings, and in larger real estate opportunities for manufacturing facilities.
The expanding opportunities throughout the Spokane Valley have been a boon to the construction trades. The local chapter of Associated General Contractors and several prominent area construction firms are located in the Valley. Developments like Meadow Wood, new buildings such as the Mullan Road branch offices of Washington Trust Bank and Sterling Savings, and shopping centers like University City all contribute to record highs in development of commercial, manufacturing and housing properties.
Some of the success stories in the region are highlighted in the next few pages.
Spokane Valley Winerie
In summer, the Inland Northwest enjoys a consistently warm and sunny climate. Long sunny days and cool nights are perfect for the slow ripening of vinifera, the grape varieties used in the world's finest wines. Spokane Valley's proximity to the vineyards makes it an ideal location for wine making.
Grand visions come easy at the Cliff House, the National Historic Site that Arbor Crest Wine Cellars calls home. Sitting high on a bluff overlooking the winding Spokane River in the Spokane Valley, the magnificent view and park-like grounds are a perfect setting for dreaming. The grounds are fully landscaped with flowers, rock gardens and pools. The site's waterfall, wildlife, and geographic formations are enhanced by the vineyards and orchards. Arbor Crest invites you to visit and sample their award-winning wines.
With its graceful Spanish architecture and old world charm, Latah Creek Wine Cellars offers guests the opportunity to visit one of the most picturesque small wineries in Washington. Tiled walkways lead you through an arched entrance into a large tiled courtyard on one side and an oak adorned tasting room on the other. Inside you will find a one-of-a-kind art gallery and a room-wide bar where Latah Creek's award-winning wines can be sampled at your leisure.
Recreational activities in the Spokane Valley are as varied as its people. There is something for everyone, young and old, for the active, and for those who prefer their recreation to be leisurely or luxurious. With its four distinct seasons, the Spokane Valley can keep you active year-round. Seventy-five lakes within a 50-mile radius offer anglers all the challenges they can handle. Countless streams and rivers tempt still others. The largest lakes attract sailing and boating enthusiasts from throughout the Inland Northwest. Water skiers and boating fans bask in the summer sun amid swimmers and wind surfers. Along the Spokane River, the Centennial Trail provides ample room for bicyclists and joggers. Many challenging and beautiful golf courses make the area a popular one with golfing fans. The mild, dry summers, combined with spectacular scenery, attract thousands to the greens each season. For those with a competitive spirit, whether beginner or experienced, tournaments can offer new challenges.
When it comes to wildlife, Valley residents are among the luckiest. The area is home to many species, attracting hunters and anglers. Hikers, campers and bird watchers can enjoy nature's boundless variety within a few miles of home. Spokane Valley boasts an excellent park system. There are over 20 county parks within the Valley, each offering a wide range of services and activities. In addition to the usual park fare - playgrounds, ball fields and picnic areas -Spokane Valley parks offer tennis courts, swimming areas, hiking and riding trails, even a riding arena. Sullivan Park features a western square dance building. Splash Down, a 3.5-acre water park located off Interstate-90 in the Spokane Valley, provides entertainment for the entire family. After zooming down the cascading water slides, relax in a hot spa or in the cool, quiet picnic area. An area has been set aside for small children to enjoy.
Although the Valley is a dynamic, growing community, it retains an atmosphere evocative of rural charms. During the spring, summer and fall, one can almost always find a horse show, trail ride or gym-khanas (games played on horseback) to enjoy. And, if this isn't enough for you, you can drive to one of the other 60 public parks in the immediate area. Mt. Spokane State Park is a winter wonderland, offering snowmobiling, day and night alpine skiing, and groomed cross-country ski trails. There are four major ski resorts within easy driving distance of the Valley, and many more within a day's drive. The high altitude alpine slopes are often open to skiers as early as Thanksgiving and as late as April. Cross-country skiing is a rapidly growing sport in the area. Groomed trails are available throughout the Inland Northwest for every skier regardless of ability. The moderate winters are perfect for most winter sports, enticing people of all ages to get out and enjoy themselves.
The Spokane Interstate Fairground is the home of lush lawns, flowers, shrubs and trees interwoven with numerous exhibit buildings. All play a part in the excitement generated there throughout the year. The fairgrounds serve as a place where both rural and urban people gather to enjoy the sights, sounds and each other. Whether it's the annual fair in September, or one of the many other events that take place there, including Spokane Indians baseball games, the fairgrounds provide entertainment and information for all.
There is a wide variety of entertainment and dining opportunities available throughout the area. For your dining pleasure, the Valley offers over 100 restaurants, ranging from informal to elegant, to delight the taste buds of even the most discriminating food and wine connoisseur. Please use this publication's Business Directory to locate a restaurant.
Area restaurants and lounges feature live entertainment and dancing along with distinctive cuisine. There is an assortment of movie theaters, bowling alleys, arcades and a roller skating rink to round out an evening's entertainment. There are over 200 hotel/motels providing clean, quiet accommodations in the Valley, with amenities like swimming pools, saunas, and exercise rooms. Please check the Business Directory in this publication for the names and addresses of Chamber members. The Valley's close proximity to Spokane enhances an individual's entertainment choices, which include Riverfront Park, concerts at the Spokane Opera House, sporting events at the Spokane Coliseum, or plays performed by local theater groups.
Three of Spokane County Library District's nine libraries are located in the Spokane Valley, providing information services, leisure reading, children's programs, and public meeting rooms available to community groups. Valley Library, centrally located near the intersection of Pines and Sprague, is one of two District resource libraries, offering the largest collection of materials and the most complete services. Argonne Library in the west Valley, and Otis Orchards Library in the east Valley, have smaller general interest materials collections and provide more limited reference and childrenÕs services. Through a computer catalog system, Valley residents may locate, reserve, and obtain materials from all nine District libraries.
In today's competitive marketplace, an effective, efficient transportation system is essential. Spokane Valley has an excellent system of road, rail and air service. These services provide local businesses and residents with easy access to transportation that is competitively priced. Interstate-90 traverses the Valley, connecting several convenient interchanges to well-maintained arterials for easy traffic flow.
The Spokane Transit Authority cemented their commitment to service in the Valley with the completion of the Pence-Cole Valley Transit Center. This Park & Ride lot is centrally located and offers residents a convenient and economical mode of transportation throughout the Spokane area. Other transportation firms offer passenger and cargo service to connecting compass points.
Felts Field Airport has been serving the Spokane Valley for over 75 years. It is the Valley's primary general aviation facility. The airstrip is centrally located and has convenient access to local business, Interstate-90 and rail transportation. Spokane International Airport, the second largest in the state, provides domestic and connecting flights for passenger and cargo. The Valley's rail services are affordable and reliable. Fast, efficient movement of goods across the state or throughout the country is available through the Burlington Northern or Union Pacific systems. Passenger service is available through Amtrak.
The Spokane Indians and other tribes were the first to inhabit the Spokane Area. In 1810 members of John Jacob Astor's Pacific Fur Company established a trading center, The Spokane House, on the Spokane River. However, the land remained untamed until the 1860's when missionaries, miners and farmers began to settle in the region. By 1881 the Northern Pacific Railroad had reached the Spokane Area, making it accessible to most of the nation.
Spokane is four-season country, situated between the Rocky and Cascade mountain ranges. Spokane is protected from damp coastal weather like Seattle's, as well as continental-type winters. The topography of the land varies from rolling wheat fields to snowcapped mountains, from lush forests to deserts, and from pristine lakes to raging rivers. Summer & winter sports are available within a 45 minute drive.
State Flag - Passed in 1923, Washington law describes the flag as having dark green bunting with a state seal in the center.
State Bird - In 1951 the goldfinch was voted to be the state bird by a group of children, the Legislature made it unanimous.
State Fruit - Washington is the nation's top apple-producing state, so it is appropriate that the apple was named a state symbol in 1989, the Centennial year.
State Fish - The Steelhead Trout is an anadromous fish, meaning it returns to freshwater rivers to spawn. Trout is one of the most popular fish for recreational fishing, a major industry in Washington State.
Spokane Convention Center
The Spokane Center consists of four facilities: The Spokane Opera House, The Spokane Convention Center, The International Ag Trade Center and Joe Albi Stadium. These Entertainment facilities, owned and operated by the City of Spokane, are the focal point of entertainment, conventions and sports in the Spokane area.
This full-featured conference facility offers the Ag Trade Center Bays, (an 18,500 square feet of well appointed meeting and banquet space), along with 14 breakout rooms and a 270-seat Conference Theater. For warm weather events, there's the spectacular outdoor roof-deck patio with a panoramic view of the river and Riverfront Park.
A legacy from the Spokane's Worlds' Fair in 1974, this facility has hosted everyone from Bette Midler to Les Miserables. The elegant 2,700 seat house is adaptable for symphony concerts, ballet, grand opera, road shows, country and rock music spectaculars, musical stage productions, travelogues, conventions and lectures.
Constructed for the Expo 74, the Convention Center is the ideal site for exhibits, convention sessions, and larger banquets. Its 40,000 square feet can be divided into four separate sections for more versatility. This feature allows for a variety of events to take place simultaneously.
Located in North Spokane, the 28,646 seat stadium is the home of the Spokane Shadow Soccer team and the GSL High School Football League. During the spring of each year, the largest children's run in the United States, Jr. Bloomsday, fills the stadium with over 8,000 runners and 12,000 spectators. Other events at albi include Band Competitions and community fun runs. In 1997, a new synthetic surface (Martin Surface) was installed at Albi, along with a bronze statue of Joe Albi who was one of the founders of the Athletic Round Table that helped fund the original construction of the stadium.