---
Bay St. Louis Live Cam
Located on the Beach in Hancock County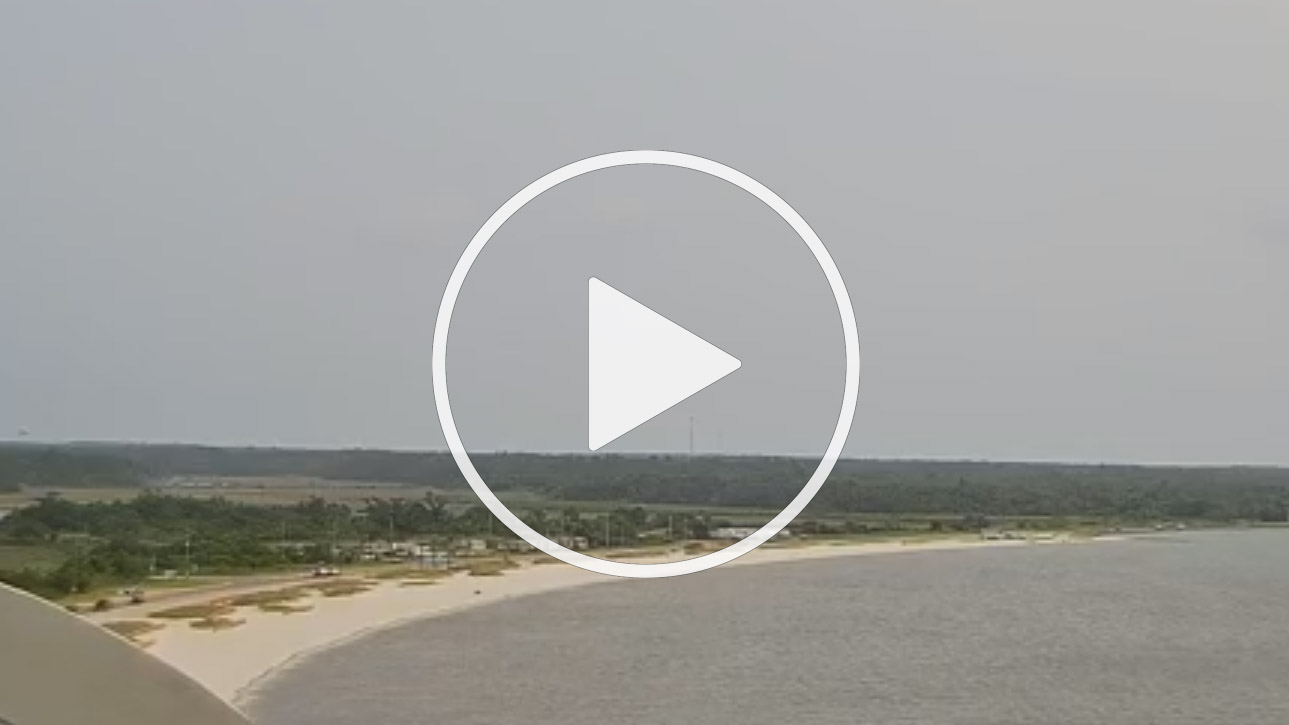 ---
Advertisement
---
A beautiful city in and the county seat of Hancock County
St. Louis, where food is an adventure which starts with the freshest of basic ingred- ients and soars to multi-star heights. Here you'll quickly discover why Gourmet, the magazine of good living, has called this a "spirited and flavorful place" filled with "depth and personality." Bon Appetit magazine echoes those sentiments, citing St. Louis as a "two-fisted eater" which offers a "smorgasbord of globe-trotting specialties."
How can a city where they toast their ravioli and eat concrete for dessert also be known around the country as a gourmet's delight? You can find out by entering this food-obessed community with an open mind and a ready plate.
Years from now you'll mention St. Louis and the memories will come roaring back. Your souvenir St. Louis T-shirts will fade. But this one attraction you'll remember forever. It's 90 acres of wildlife memories from seven continents. Hours of hands-on activities. Train rides, shows, shopping and restaurants. All in world-renowned Forest Park, the heart of culture and entertainment. And the most unique feature. It's Free! The Saint Louis Zoo. Unforgettable.
Bay St. Louis History
Bay St. Louis is a city located in Hancock County, Mississippi, USA, situated on the shores of the Bay of St. Louis. The area has a rich and varied history, dating back to the pre-colonial period.
Before the arrival of European settlers, the Bay St. Louis area was inhabited by Native American tribes, including the Biloxi, Houma, and Choctaw. The French explorer Pierre Le Moyne d'Iberville arrived in the area in 1699 and established a settlement on the bay, which he named after Saint Louis, the patron saint of Louis XIV of France.
In the 19th century, Bay St. Louis became a popular resort town for wealthy New Orleanians, who built lavish summer homes along the beachfront. The town also played a role in the Civil War, with Union troops occupying the area in 1862 and Confederate forces using the bay as a base for blockade runners.
The city suffered a devastating blow in 2005 when Hurricane Katrina struck the Gulf Coast, causing widespread damage and destruction. However, the community rallied together to rebuild, and today Bay St. Louis is a thriving city with a vibrant arts scene, historic architecture, and a strong tourism industry.
In addition to its historic significance, Bay St. Louis is also known for its natural beauty and outdoor recreation opportunities. The city is home to several parks and nature preserves, as well as numerous opportunities for boating, fishing, and water sports.
Bay St. Louis Top Tourist Attractions
Bay St. Louis is a charming coastal town with many interesting attractions for visitors. Here are some of the top tourist attractions in the area:
Bay St. Louis Beach: The town's beautiful sandy beach is a popular spot for swimming, sunbathing, and fishing. The beach is also home to several restaurants and bars.
Historic Old Town Bay St. Louis: This charming downtown area is home to many art galleries, boutiques, restaurants, and historic buildings. Visitors can stroll the streets and enjoy the town's unique architecture and friendly atmosphere.
Alice Moseley Folk Art and Antique Museum: This museum is dedicated to the work of local artist Alice Moseley, who is known for her whimsical folk art. The museum also houses a collection of antiques and artifacts related to the history of the area.
St. Rose de Lima Catholic Church: This beautiful Gothic Revival church was built in the late 19th century and is one of the most photographed landmarks in the town. Visitors can take a tour of the church and learn about its history and architecture.
Infinity Science Center: This interactive science museum is located nearby in nearby Pearlington, Mississippi. Visitors can learn about space exploration, astronomy, and other scientific topics through hands-on exhibits and displays.
Buccaneer State Park: This state park is located just outside of Bay St. Louis and features a beach, camping facilities, hiking trails, and a water park.
Hollywood Casino Gulf Coast: This casino and hotel is located in Bay St. Louis and features a variety of gaming options, dining and entertainment venues, and a golf course.
These are just a few of the many attractions that visitors can enjoy in Bay St. Louis and the surrounding area.
Bay St. Louis Climate
Bay St. Louis has a humid subtropical climate, which means that the area experiences hot and humid summers and mild winters. The city is located on the Gulf of Mexico, which helps to moderate temperatures and provides breezy conditions.
In the summer months, temperatures in Bay St. Louis typically range from the mid-80s to the low 90s Fahrenheit (about 29-33 degrees Celsius), with high levels of humidity. Thunderstorms and occasional tropical storms are also common during this time.
Winter temperatures are mild, with average highs in the 60s to low 70s Fahrenheit (around 16-22 degrees Celsius) and lows in the 40s to 50s Fahrenheit (about 5-15 degrees Celsius). Snow and freezing temperatures are extremely rare in the area.
Spring and fall are pleasant times to visit Bay St. Louis, with mild temperatures and lower humidity levels. The spring months (March to May) are typically the driest time of year, while the fall months (September to November) can see occasional tropical storms and hurricanes. Overall, the climate in Bay St. Louis is ideal for outdoor activities year-round, although visitors should be prepared for hot and humid conditions in the summer months.
Bay St. Louis Geography
Bay St. Louis is a coastal city located in Hancock County, Mississippi, in the southeastern United States. The city is situated on the shores of the Bay of St. Louis, which is an inlet of the Gulf of Mexico.
The area is relatively flat, with a mix of wetlands, marshes, and forests. The land is predominantly made up of sandy soil and is known for its coastal vegetation, such as live oaks and magnolias.
The city is located about 60 miles (97 km) east of New Orleans, Louisiana, and about 35 miles (56 km) west of Gulfport, Mississippi. The nearest airport is the Gulfport-Biloxi International Airport, which is about 30 miles (48 km) east of Bay St. Louis.
The area is also home to several parks and nature preserves, including the Bayou LaCroix Coastal Preserve, which protects over 4,000 acres of wetlands and wildlife habitat. Visitors can enjoy hiking, fishing, bird-watching, and other outdoor activities in these natural areas. Overall, the geography of Bay St. Louis is defined by its coastal location, with a mix of wetlands, forests, and sandy beaches that make it a unique and beautiful destination for visitors.