Gaylord Live Cam
In the heart of Northern Michigan's snow belt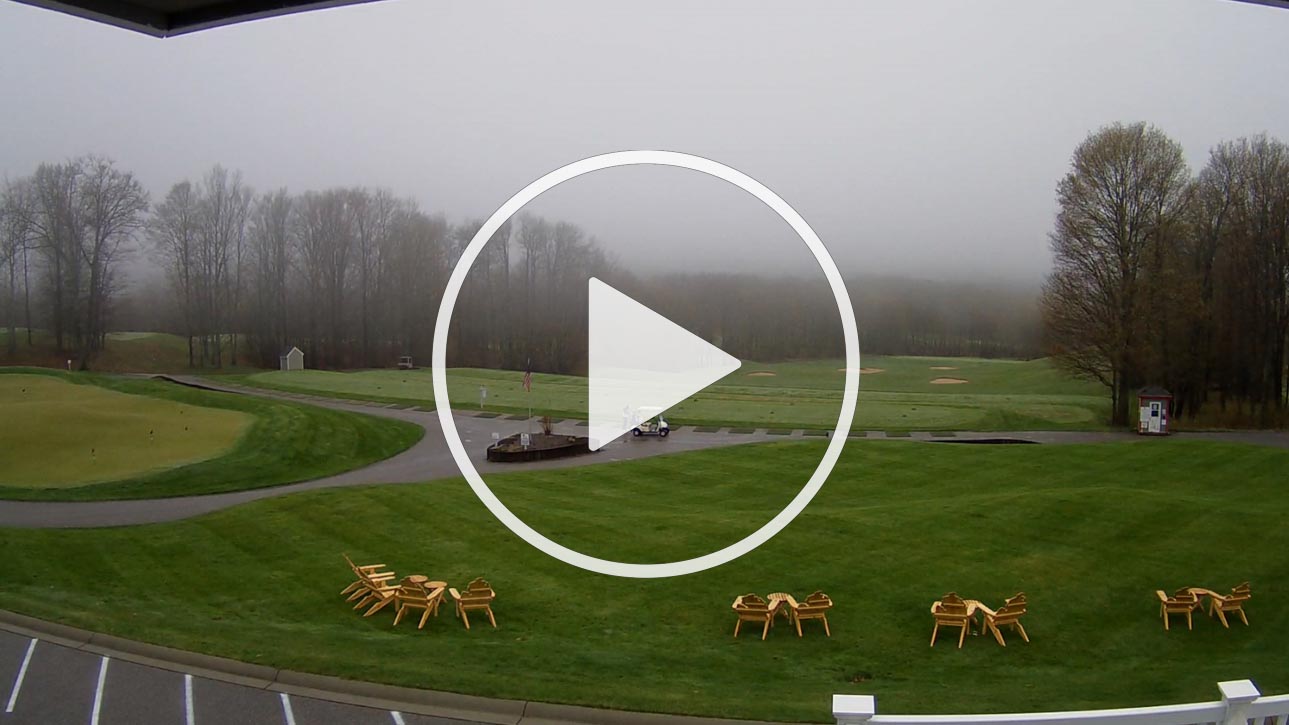 Share:
---
Other Live Webcams:
---
Hosted by:
Treetops Resort
3962 Wilkinson Road - Gaylord
Michigan 49735 - United States
(866) 348-5249
https://treetops.com/
---
Main resort facilities were designed to blend in with the setting's natural beauty and to make it accessible from every one of its 233 deluxe rooms and suites. Other resort facilities include: two restaurants, sports bar, over 20,000 sq. ft. of meeting and banquet space, 2 heated indoor & outdoor pools, spas, saunas, fitness center, sand volleyball, tennis courts, Edelweiss Ski & Sports Shop and State Licensed Child Development Center.
Treetops Sylvan Resort, is a perfect family getaway. Treetops, located outside "The Alpine Village" of Gaylord, has an average annual snow fall of 175 inches which provides the ideal setting for fantastic Alpine and Nordic skiing. Laughing, smiling, and lots of fun are what makes Treetops Sylvan Resort among the friendliest family ski resorts in Northern Michigan. Whether you are just starting or veterans of the skiing experience, Treetops offers something for everyone.
Treetops Sylvan Resort has one of Michigan's finest Alpine Ski Schools. Our instructors are certified P.S.I.A. (Professional Ski Instructors of America), which insures a nationally recognized standard of educational excellence. We offer skilled instruction to any age or ability level with lessons crafted to meet individual needs. Specialty lessons are available in racing, snowboarding, and adaptive skiing. Private and semi-private lessons are available daily, and class format lessons available on weekends. Our children's area is set aside specifically for the Sylvan Snow Puppies.
After a full day of business or pleasure, enjoy your choice of over 400 different domestic and imported beers in the Top of the Hill Club Sports Bar. A variety of games and large LED TV's keep you posted on your favorite sports event while enjoying that tasty brew. The interactive sports and trivia game QB1 puts you against players at other establishments across the Nation as well as "the guy at the next table". Or, you and your friends can play. Our Horizon Dining Room features an extensive menu for the discriminating palate. Steaks, seafood, and wild game are just a few of the Haus features that make this restaurant one of the local favorites. Also available for our guests' dining pleasure is the Fairways Grille. Boasting a cigar-friendly atmosphere and an extensive scotch selection from around the world, Fairways will be a unique and memorable experience. The menu features grilled steaks and chops among other local favorites. Also be sure to check out the exciting menus we have available for your next meeting!
Treetops' experienced conference staff can efficiently service groups of five to 1,000 for all types of meetings and banquets. Every need is fulfilled promptly and with a smile. Whether the need is for special equipment, facilities, entertainment, tours, spouse programs, theme-party coordination or other services, the top priority is always guest satisfaction. Meeting rooms accommodate all standard audiovisual equipment, and whatever equipment is required can be provided and operated by resort staff. The staff will also set up and arrange tables, padded chairs, lectern and any other furnishings requested. Transportation can be arranged for group sightseeing or off-site leisure activities in the immediate area, such as fishing, boating, horseback riding, shopping and other activities.
223 guest rooms including standard and deluxe rooms, suites, hospitality rooms, chalet rooms and bunk haus rooms. A fifth course is under construction at Treetops North. Designed by Rick Smith, initial plan calls for an 18 hole par 71 layout. The course should be ready for play by Spring 1997. 19 downhill ski runs, machine groomed and lighted cross country ski trails, along with our "tubing run", make the resort a winter haven. Two outdoor and two indoor pools and spas. Casual and Fine dining in the Firways Grille or Horizon Dining Room. Sports Bar serving over 400 different brands of beer from all over the world.
The 10,000 square foot convention center can accommodate up to 1,100 people for meeting, exhibits, shows, and banquets. State Licensed Treetops Child Development Center opened in September 1990 and is available to guests, employees, and the community. The House Republican Task Force on child care recognized Treetops effort to offer child care benefits to employees and awarded them with "New Kid on the Block" award. Their unique programs were honored in 1994 with the "Best on the Block" award. Sports merchandise shops on the resort. Volleyball; tennis; hiking trails; ice skating; ski school; tubing run; sleigh rides; snowboard demos; NASTAR ski races; and much, much more.
One of the first resorts in the nation to become a member in the National Audubon Society. Shuttle service provided to Treetops guests who fly to the Otsego County Airport, only 10 minutes away. In 1994 Treetops received a Silver Medal from Golf Magazine as one of the finest resorts in the United States.
---
---
Map & Directions
---